VOTED BEST SEPTIC TANK SERVICES COMPANY IN KNOXVILLE, TENNESSEE
Get Your Septic Tank Pumped with J&J Septic in Knoxville, Tennessee
In Knoxville, TN, residential septic tanks require an inspection and pumping out regularly to prevent malfunctions within the septic system. About one out of four homes in the country possess a septic system installed in their properties. In Knoxville, TN, homeowners understand that septic tank pumping is important no matter the septic tank pumping cost.
How Can Septic Removal Work?
The typical septic system in Knoxville, TN, is most effective using gravity. Furthermore, it operates using a septic aerator pump. Your home's septic tank retains all the water exhausted towards the tank, and it also supports the water up until the solids and other waste settle down the bottom of the tank. This can include gas, fat, and fluids.
How Often Should You Pump Your Septic System?
The U.S. Environmental Protection Agency (EPA) explains that septic tanks should be pumped once every two or three years. Get the support of the experts for help.
They already have the essential products like mechanical pumping equipment to pump out your tank. Pumping is done to get rid of the strong wastes on the bottom of your tank. The sludge has to be removed before it produces a build-up, and it also obstructs the outlet water pipe— the location where the fluid moves through— and drainpipes in the empty area.
The regularity of a septic system pumping depends on many elements, including the actual size of your family, how much wastewater is made consistently, the quantity of strong waste, and the actual size of your septic tank. You could request the specialist plumbing contractors at J&J Septic in Knoxville, Tennessee, for the estimate to get an idea of the frequency of septic pumping services necessary for your house.
Some Tips to Appropriate Septic System Maintenance in Knoxville, TN
You might find yourself having to worry concerning your septic tank pumping cost when you don't possess proper septic maintenance in place. The more you endure the minor difficulties with your septic system, the bigger the expenditures you will incur when you allow it to turn to even more significant damages. You can expect to end up having far more septic tank pumping costs with main maintenance or replacing on the line. Here are some tips to assist you in keeping your septic tank working properly.
Lessen Water Consumption
Use high-efficiency and water-saving pipes, toilets, and faucets. These modern toilet fixtures are designed to decrease water usage and reduce the water that goes into the septic system. An additional way to reduce your water use is usually to maintain the leaks and drinks inside your potty, tubs, shower room heads, and faucets.
Use Your Washer Efficiently When You're Performing Your Laundry Washing
Wash your clothing in small loads of laundry to avoid wasting an excessive amount of water as well. First, decide on a suitable waste fill sizing to decrease your water usage. Then, provided you can, operate a total fill of laundry washing. Finally, schedule your laundry washing and distribute it one through the full week instead of cleaning it monthly.
Reduce Solid Waste
In Knoxville, Tennessee, homeowners should keep an eye on the solid waste that goes into the septic system. Ensure that only the suitable waste goes into the septic tank. Don't flush your trash, including moist wipes, female pads, pieces of cotton, and other strong waste. You must also avoid trash disposers that empty the organic food wastes into your septic system. Instead, it's best to put your solid trash where it belongs.
Remember the mantra: your toilet is not your trash can! The only stuff that ought to go down the toilet is particular waste and toilet paper. Don't flush oil and gas, condoms, tobacco cigarette butts, feline litter, paper bath towels, pharmaceuticals, baby diapers, dental floss, crayons, painting thinners, and other objects that are not human waste and toilet paper.
Quit Draining Your Hot Tubs Into The Drain
That's lots of water from the bathtub to be emptied into your septic system. Doing it for a long time will load your septic tank quickly. In addition, the amount of water will place unnecessary pressure on the septic system. Empty the water in your swimming pool instead. Then, make use of it to water your plants and flowers, clean your vehicle, or other recycling ideas you have. Just be sure that you're not draining it near the drain area.
Avoid Adding Chemicals Down Your Drain
Chemicals hinder microbe activity, thus disturbing the decomposition of solid waste in your septic tank. Avoid eliminating chemicals down the drain and allow microbe activity to occur. Stay away from septic tank chemicals, convinced that it would help dissolve the strong waste a lot more or help flush the water easier. Unless it's advised by skilled local plumbers, never use septic tank chemicals if they're not recommended. 
Keep The Rainwater Away From Your Drain Field
Make sure that the rainwater isn't emptied near the drain field. Water may hinder the strain field's capability to disperse the water from your septic system. The drain field is an integral part of the septic system. If you would like to keep your septic system inside a functioning condition, you want every area of the system to perform effectively, the drain field included.
Listed here are tips to be sure that the drain field is maintained properly:
Do not park or drive your car near the drain field. You also should not plant bushes while keeping the landscaping design from the drain field. You can request skilled septic companies around the appropriate length to do your landscape of plant bushes. Finally, ensure that your roof's drain pipes and rainwater drainage systems are away from the drain field location. 
Plan Your Septic Tank Pumping With J&J Septic in Knoxville, TN, Right Now!
Make it a practice to have your septic tank pumped. It helps to keep your tank secure, and it expands the longevity of the septic system. Don't allow the septic system issues you have turned into a more significant crisis, act fast and dial for our solutions now. We assure you that we will serve you and will provide you with cost-effective septic pumping services for your home in Knoxville now.
The Best Septic Tank Locating Professional Services Knoxville, TN
It might look like an easy task to find things in your own house. Although this is true, it isn't the same for your septic tank lid, which happens to be often buried underground. It's even more difficult to discover it when you are not the home's original owner. Locating your septic tank lid is going to take you a whole lot of time, particularly when you don't have the expertise required in locating septic tanks.
There are various septic tank locators in Knoxville, TN, which will help you find your septic distribution container location. J&J Septic is a respected septic tank locating service company in Knoxville, and it has been servicing the local people from the community and other nearby locations for several years. They've built credibility from scratch completely on their own, and at this time, it's the most sought-after septic tank locator in Tennessee. Should you be having difficulty finding yours, J&J Septic has expert plumbers that will help you try to find yours in no time!
Tips to Locating Your Septic Tank in Knoxville, TN
Below are a few methods to finding a septic tank lid inside your property:
Stick to The Sewer Pipes
Don't follow the lighting! In cases like this, follow the sewer pipes, and they'd eventually lead you to your septic tank. Septic tanks and drain fields tend to be installed parallel to the sewer line. There's often a crawl space in your house basements where one can notice a 4-inch sewer pipe that leads outside the property to your yard. Keep to the pipe and probe every 2 feet or so.
You will discover flat concrete, fiberglass, or polyethylene – that's your septic tank lid.
Mark The Lid
Don't forget where the septic tank lid is found. You have to mark where it's placed for future references.
Get in Touch With The Assistance of The Experts
If nothing else, you could always call the experts at J&J Septic in Knoxville, TN, to help you.
Additionally, you need assistance in opening the lid, and this job is better left in the good care of the experts. Your septic tank may release poisonous gases once opened up, and it may be hazardous to any individual around the house. Dropping into a wide-open septic tank presents the same hazard. Proper maintenance is required to ensure your lid remains seen. It may help protect against damages and is easy to gain access to at the same time. Reduce the grasses across the lid, keep it obvious, get rid of the particles and the dirt, and tag the location to recall where it is. J&J Septic can be your trusted septic tank lid locator in Knoxville, TN. Their expert plumbing technicians are qualified and skilled. They are also passionate, plus they will understand your problems properly. Be confident with J&J Septic, and you will be in excellent hands. We have no problems finding septic tank lids for you personally and for every person in Knoxville who needs their septic tank lid located.
Dependable And Comprehensive Septic Tank Inspection in Knoxville, TN
Septic testing is a necessary element of house maintenance and making sure your home is risk-free. With time, all the solid wastes build up in your septic tank. These wastes should be removed and cleaned out to extend the shelf-life of your drain field. At most, your septic tanks must be checked out every 2-5 years. There are several septic tank cleaning service providers in Knoxville, TN, that you could call for your septic tank and leach area inspection.
Don't be concerned about the septic inspection cost because the advantages of a regular inspection greatly over-shadow the expenses. Some have decided that investing in a home using a septic tank is a good thing. It will save them from instalment charges. While this is an excellent point, you must also be sure that you know when the septic tank got its last cleaning to follow through with the schedule.
When Should You Get Your Septic Inspection in Knoxville, Tennessee
Septic tanks require regular maintenance, cleaning, and maintenance. Septic inspection and leach field inspection should occur once the house is put on the market for sale. It increases the home's value as it reduces the buyers' risks and accountability disputes. Clients planning on investing in a residence using a septic tank would like to purchase a house where the septic tank is checked out.
Tips to Septic Tank Servicing
Aside from a normal septic tank inspection, you may still do many things to keep your septic tank system. Take a look at these tips for proper septic system servicing:
Use Water Efficiently
In Knoxville, TN, property owners are not concerned about the possible lack of water in the state. Some neglect to be conscious of their indoor water use that homes just waste up to 200 gallons of water each day. All of this water waste goes down the water pipes and ends up within the septic system. Using water efficiently improves your septic tank system and lessens the risk of problems.
Proper Waste Disposal
Every waste that goes down your drain goes instantly to your septic system. It's best to remember that the septic tank is not a trash can. You can't just flush anything down the drain as well as the toilet. The toilet papers don't go to the flush, and it also is one of the trash. Other things which you can't flush are the following:
-Diapers
-Sanitary pads
-Condoms
-Dental floss
-Cat litter
-Coffee grounds
-Non-flushable wipes (baby wipes and other moist wipes)
Maintain Your Drainfield
It is possible to maintain your drain field appropriately. Keep in mind the three Ps.
Parking – Do not park your car on your drain field.
Planting – Plant your trees and shrubs at a good distance from your drain field.
Check with the pros for recommendations in the appropriate length from plant shrubs and increase your landscape.
Positioning – Place your drainage systems out of your drained field.
The excess water coming from all the drain pipes slows down the wastewater treatment process. For septic testing in Knoxville, TN, you may ask J&J Septic. They are a reliable plumbing services provider in Tennessee. Book your appointment now!
Get Yourself A Respected And Reputable Septic Tank Treatment Professional in Knoxville, TN
A typical home septic tank should be examined a minimum of once every three years by skilled septic service providers in Knoxville, TN. In addition to the examination, these tanks ought to be pumped every three to five several years. However, the frequency is determined by several factors: home size, the total wastewater produced, the volume of solids inside the wastewater, and the actual size of your home's septic tank. Your septic system also requires regular tank treatment to make sure that it effectively degrades the waste materials that go into the tank. Usually, the best septic tank treatment stops the tank's damage whenever you practice it month-to-month.
Several Types of Septic Treatment
There are various forms of septic tank treatments in Knoxville, Tennessee. There are septic tank chemicals such as inorganic acids, hydrogen peroxides, organic solvents, and other biological chemicals. Homeowners in Knoxville have to be cautious because a few of these septic tank preservatives have become prohibited by the government due to the pollution they cause to the surrounding soil and groundwater. It might be best if you ask expert plumbing contractors in Knoxville, TN, to assist you in deciding which septic tank preservatives you should utilize as a septic cleaner.
What is The Best Septic Tank Treatment Available in Knoxville, Tennessee Today?
There are several considerations before you can decide on the very best septic tank treatment for your septic system.
Treatment Method Functionality
Ensure that you know the actual size of your septic tank before buying a septic tank treatment. Understanding the actual size of the tank enables you to purchase the exact amount of treatment you need. You wouldn't like the septic cleaner to overpower the microbial ecosystem of your septic system. If you pick an inadequate septic treatment, it won't be effective in maintaining the health and function of your tank. The most effective way is always to keep in mind the actual size of the tank and purchase cleaners or septic tank chemicals that will be adequate.
The Durability of The Septic Tank
The lifespan of the septic tank treatment or septic tank chemicals put in the tank determines the length of time it would continue to be effective at cleaning up your tank. Some septic tank chemicals are in a month-to-month dose, and some substances may be found in about three, four, six, or yearly doses. You can use a single-use treatment to eliminate clogs.
How About Aerobic Septic Treatment?
Aerobic septic treatment solutions are also useful in breaking down waste materials. The aerobic microorganisms use air to destroy the organic matter that goes into your septic system. 
If you search for quick and trustworthy septic tank treatment method services in Knoxville, TN, and there's nobody to get in touch with, try out J&J Septics, a trusted septic tank treatment method service provider in the community.
We have a staff of professional plumbing contractors focused on offering homeowners in Knoxville, Tennessee, a well-functioning septic system that may last a long time. Get in touch with our buyer associates nowadays and plan a consultation. Experience a premium septic tank treatment service right now.
Are You Searching For a Trustworthy Commercial Septic Tank Service in Knoxville, TN?
Have you ever asked yourself, 'Where can I find trustworthy commercial septic tank services inside my area?' Well, we have got some news to meet your needs! J&J Septic is the company to call for any commercial septic tank services you need in Knoxville, Tennessee.
We now have experienced service professionals with expertise in all kinds of commercial septic system issues. Our services include normal routine maintenance cycles to ensure that your septic tanks operate properly, clear, and drain efficiently.
Contact us for any septic tank inspection to look for the reasons for slow-moving drains and other septic troubles. We are one of the best commercial septic tank company in Knoxville, TN. Schedule a consultation and make the phone call now!
Professional And Reasonably Priced Knoxville Septic Tank Cleaning Currently Available
Knoxville, Tennessee, commercial septic tank solutions are essential for company owners. Properties need a commercial septic company to check out, maintain, repair, or replace their septic tanks if some problems arise.
J&J Septic provides comprehensive septic and holding tank services throughout Tennessee and all neighbouring areas.
We have been a dependable company when it comes to emptying your septic tanks.
Our expert and skilled professionals will also examine your inlet and outlet water lines to ensure that every aspect of your septic system is working properly.
Give us a call for a comprehensive and in-depth inspection. Be assured that our professional plumbers can do a complete inspection to identify any septic system issue. You'll have a document on the things that need your immediate attention and other maintenance that you should do to keep your system working.
Get The Very Best Solution For All Your Waste Removal Needs in Knoxville, TN.
For your commercial septic service support, we are the company to call.
We provide commercial grease pumping and high-pressure water jetting for commercial property owners in Knoxville, Tennessee. Plan a grease trap pumping along with us, and we are available for you irrespective of the frequency of your respective pumping demands- may it be weekly, bi-weekly, or monthly.
We'll answer your call, and we'd go out to your property to properly survey your tanks.
We offer free estimates once we're completed with the entire examination of your area. Choose us to get the best commercial plumbing service today.
Commercial Septic Tank Service in Knoxville, Tennessee, is Vital For Your Business
Septic tanks are necessary for all types of companies. While septic tanks for residential houses and commercial properties have similar functions, the cleaning method for both is not the same because of the tanks' size and the difficulties that come with them. Keeping your tank thoroughly clean is important to maintain your business open and maintain the flow of revenue. Without having a thoroughly clean septic tank, your whole system may fail and impact your business's day-to-day routines. Furthermore, a damaged septic system is dangerous for everyone in your building since they'd be in contact with the pathogens, and the poor smell coming from your septic tank is just not comfortable.
Get the help of expert septic tank cleaners for commercial septic services. You can minimize the repairs as well as other problems with your septic tank. Have a look at these guidelines to correct commercial septic tank servicing.
Keep Your Septic Clean
Septic cleaning is critical for the maintenance of your septic tank. Several property owners in Knoxville, Tennessee, find commercial septic cleaning up messy and revolting. They don't like going down and dirty. It's also somewhat of a massive task that requires assistance from experts. Skilled commercial septic cleaning businesses in Knoxville, TN, aim to help clean your tank extensively. J&J is amongst the best commercial septic system providers in Knoxville, TN.
We provide you with routine maintenance to maintain your commercial septic tanks and decrease the risks of septic failure.
Commercial Diagnostic And Maintenance
Your commercial septic system has many components, and every one of these is susceptible to problems if not used properly. There are a variety of issues that may arise with your septic system. This could be the not-so-good smell produced by your tank, the water leaks, the slow drainage, as well as other issues—every one of these needs to be dealt with.
Our company provides reliable commercial diagnostic and maintenance services for property owners in Knoxville, TN. We make sure that all of the maintenance operations are carried out utilizing the very best quality components.
How Frequently Should You Get Your Commercial Septic Tank Pumped?
There are lots of factors that affect the frequency of septic tank pumping.
However, a standard commercial septic system needs commercial septic pumping at least once or twice yearly to ensure excellent function and performance.
Regular commercial septic tank pumping helps to keep your tank clean and enables you to care to protect against sewage dripping. Without clean-up and pumping, there is a greater chance of sludge build-up. This build-up can cause contamination.
Another aspect that affects the frequency of the septic clean-up is the actual size of your septic tank and the amount of solid and water waste materials your commercial property produces.
Your commercial property will have different demands and requirements when compared with other businesses. It's advisable to check with the professional plumbing technicians if you're unclear just how much septic pumping you will need. Don't worry about the commercial septic tank cleanout expense; at J&J Septic, we offer reasonably priced rates for impressive professional services. We would be more than happy to provide you with a free-of-charge quotation so that you'd be able to determine the financial cap you should have to ensure that your septic system functions effectively.
Get a Respected Commercial Septic Tank Service in Knoxville, Tennessee
Company owners in Knoxville, TN, often have many things going on within their minds.
There are too many things to check, jobs to complete, income needs to increase, and more.
Your septic tank may not always be at the top of your checklist.
That's pretty understandable, and that's why we are here for you. J&J Septic offers our services to suit your needs. We should remove your concerns and keep you content, knowing that your septic system is well taken care of. Don't hesitate and give us a call for a consultation now.
We offer many exceptional septic services here at J&J Septic Service in Knoxville, Tennessee. We proudly offer septic tank inspections. Our inspections are essential as we will be able to brief you on, if any safety or maintenance complications, and also ways to care for and maintain a septic tank.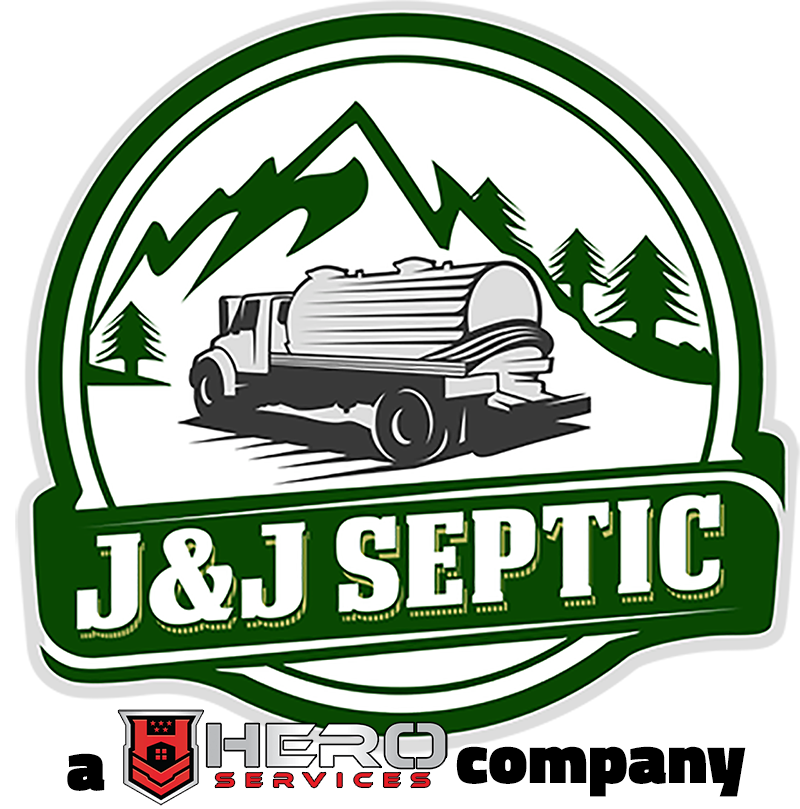 J&J Septic is a trusted company in Knoxville, TN. We have a team of trained experts and we only use quality tools and equipment to ensure an excellent job for our every client. We do not live any room for failure. With J&J Septic, you are assured that we don't only get the job done right, we do it over the top. You satisfaction is our priority.
$49 Off 1st Time Customers
It's All About Peace Of Mind
Financing
0% Interest
For 25 Months with Equal Payments
FREQUENTLY ASKED QUESTIONS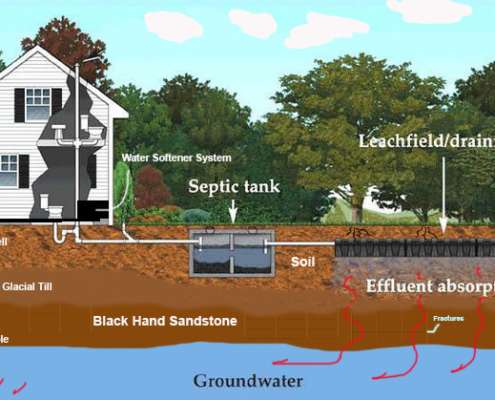 Is there financial help available for the repairs?
J&J Septic has several options available for financing to help you or others who need financial assistance for their failing septics.
Do you have all the equipment and tools on hand and on site?
Our trucks are pretty much a portable company that it has everything that the team needs to do the job properly.
Can you pull all the permits required beforehand?
J&J Septic is a fulle-licensed company. We are very much capable of getting all the permits needed and we also adhere to the standards for our every client.
Who do I call for septic tank inspection?
Make sure to call only the certirifed plumers and monitoring specialist. You can check out services through our website or call us.
How can I learn more about my septic system?
You can check out publication and brochures online. You can also give us a call for any of your queries and concerns about your septic system.
Robert Keith began his career in plumbing while serving in the United States Air Force, receiving his training at Sheppard Air Force Base. After 4 years as a plumber and pipefitter, he served 7 years as an instructor for the Air Force Civilian Service. Robert has experience in utilities, industrial, residential, construction, service, and repair. He has been trained and certified with items such as Uponor Pex, Tracpipe, propress, and megapress, and has received master plumbing licenses in three different states. In his 30+ years of experience, Robert has sought to transfer the military's values of discipline, honesty, and pride to his work. At Hero Services in Knoxville, TN, our mission is to apply those same values when serving our clients.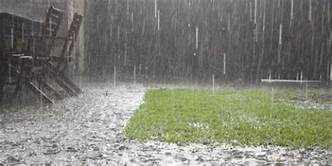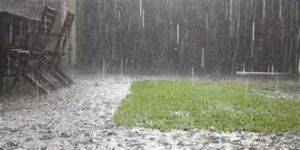 How does weather affect your septic system? It doesn't, does it? After all, your septic system lies buried, safe and secure from the ravages of
Read More »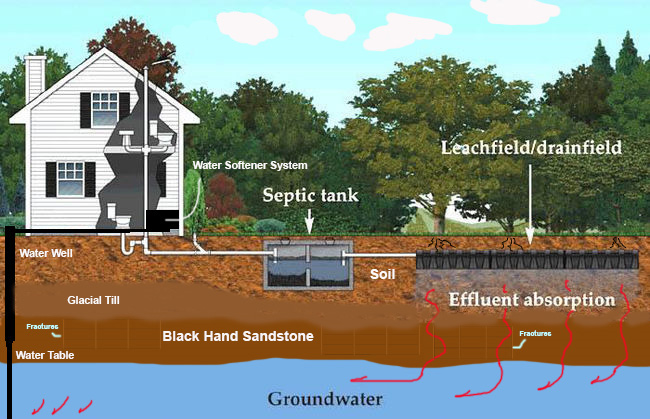 Are you thinking about septic system pros and cons? As a home or property owner, you probably want the best for your investments. One of
Read More »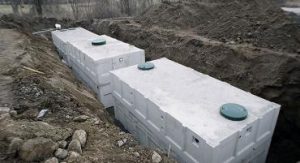 Septic systems are not a "one size fits all" type of system. Though one size tank might work for one household, that doesn't mean it
Read More »