VOTED BEST GREASE TRAP SERVICES COMPANY IN KNOXVILLE, TENNESSEE
Prompt And Effective Grease Trap Pumping Services in Knoxville, TN
Commercial buildings with big kitchen areas, restaurants, and other food and drink industry businesses generate plenty of food waste materials and grease every day. The grease traps are made to trap all of the grease and solid waste materials from coming into your waterways and landfill. As a result of everyday waste materials manufactured by commercial places, it is critical for business people in Knoxville, Tennessee, to regularly maintain their grease traps. Regular maintenance allows owners to make certain that their grease traps aren't filling up past the city limit and are always within their very best condition.
What's Included In The Grease Pumping Service?
Without grease trap pumping services, a company may have to pay violation service fees enforced by the community regulators. It is also disadvantageous for that business due to the probable clogs, uncomfortable odor inside the building, trap blocks, and overflow. A grease trap pump-out for your commercial spaces in Knoxville, TN, is critical to get a perfect working environment. It also lets you keep the cleanness of your building. A grease trap pumping service is good for your company. Professional plumbing contractors in Knoxville, Tennessee, are expert, highly trained, and reliable. J&J Septic is a dependable service provider in the community. They offer inexpensive grease trap pumping costs for business people inside the community and also other surrounding areas. They have the very best grease trap pumping equipment to make sure that they do the job appropriately on the first try.
Grease Trap Pumping vs. Grease Interceptor Pumping
Grease trap pumping technologies date back to the 1880s. Throughout the years, the method didn't quite change. Many business owners in Knoxville, Tennessee, interchangeably use grease trap pumping and grease interceptor pumping. However, there's a difference between your two regarding the low amount of wastewater that they can hold up against. A grease trap is the best for a lower volume of circulation. This simply means it's beneficial to smaller establishments. Grease interceptors are ideal for a larger amount of flow, meaning it's beneficial to greater establishments.
Advantages of Grease Trap Pumping
There are plenty of good reasons why you ought to get yourself a grease trap pumping service to your business place. Here are a few:
Prevents FOG
The grease trap is a good thing for the water flow system.
It makes certain that your water flow system is kept neat and clear of unwanted fats, oils, and grease, also referred to as FOG.
When FOG is present in your sewer system, it's quite likely going to cause plumbing-related problems.
Practical And Environment-Friendly
A cleaned and pumped grease trap helps save maintenance service fees and repair expenses. The grease in your sewer system creates blocks in your sewer and might deluge towards the surrounding areas. That's lots of money lost on restoration and short-term closure. Knoxville, TN, also provides requirements for grease trap pumping. Failure to do so means paying penalties from the local, state, and national agencies. Be sure to get your grease trap pumped regularly. Have a look at the pumping providers in Knoxville, Tennessee, for professional and honest plumbing contractors.
Are You Searching For a Trusted Grease Trap Treatment in Knoxville, TN?
Commercial properties, especially those with kitchen areas like restaurants, need grease trap treatment from reputable pumping companies in Knoxville, Tennessee. Regardless of the strategy used, whether grease trap chemical treatment or enzyme grease trap treatment, you should get your grease traps taken care of regularly. Grease traps are lifesavers since it saves your plumbing system and keeps it well-functioning for several years. Grease trap waste treatment has a lot of benefits.
Removes The Bad Scent
Grease trap needs grease trap odor treatment due to gathered FOG inside the tank. As the grease and gas begin to break down, the rotten scent will begin to get more apparent. This scent will affect your customers' experience and will eventually affect your company's reputation.
A Tank Replacement is More Costly
The grease and gas in your grease trap compromise the chemical substance in your tank and disables it to get rid of the strong waste materials inside the tank.
Kinds of Grease Trap Treatment in Knoxville, Tennessee.
There are various kinds of grease trap treatment offered in Knoxville, TN. If you want to learn more, you simply need to contact J&J Septic to inquire about their services and what it involves.
Grease Trap Chemical Treatment
Grease trap chemical treatment is an effective method to make sure that your grease trap is working effectively. Chemical treatments are created to drain the grease, fats, and gas out of your tanks.
Enzyme Grease Trap Treatment
Grease cleanouts can get expensive. Commercial property owners desire to cut some bills wherever they can, and one way of doing this is utilizing enzyme grease trap treatment. The potent nutrients hydrolyze the strong waste materials and change them into off-gassed components, for example, nitrogen, oxygen, carbon dioxide, and water vapor. Several of the other advantages are prevention of grease build-up, the complete digestion of solids to lessen grease trap costs, 100% organic and biodegradable, and it's harmless to humans and the environment.
Maintain Your Grease Trap Today
There are several ways for you to retain the functionality of your grease traps and avoid spending a lot on tank replacement or pump-out. It's essential to take the proper procedures and understand the basic principles of your grease trap requirements. Some cities enforce fines for insufficient proper grease trap servicing. Before anything else, ensure that your grease traps are installed the correct way. The appropriate installation helps prevent spillage and also the horrible odor in the future. Despite grease traps, it is still advisable to avoid pouring oils and food waste materials into the kitchen sink. The careless disposal of waste materials fills and clogs your trap much quicker.
Grease Trap Treatment Only From The Experts in Knoxville, Tennessee
J&J Septic is a top and local option with regards to grease trap treatment in Knoxville.
Avoid any business disruption as a result of horrible odor from your grease traps. Call professional and accredited grease trap treatment companies and allow them to carry out the work for you.
We offer many exceptional septic services here at J&J Septic Service in Knoxville, Tennessee. We proudly offer septic tank inspections. Our inspections are essential as we will be able to brief you on, if any safety or maintenance complications, and also ways to care for and maintain a septic tank.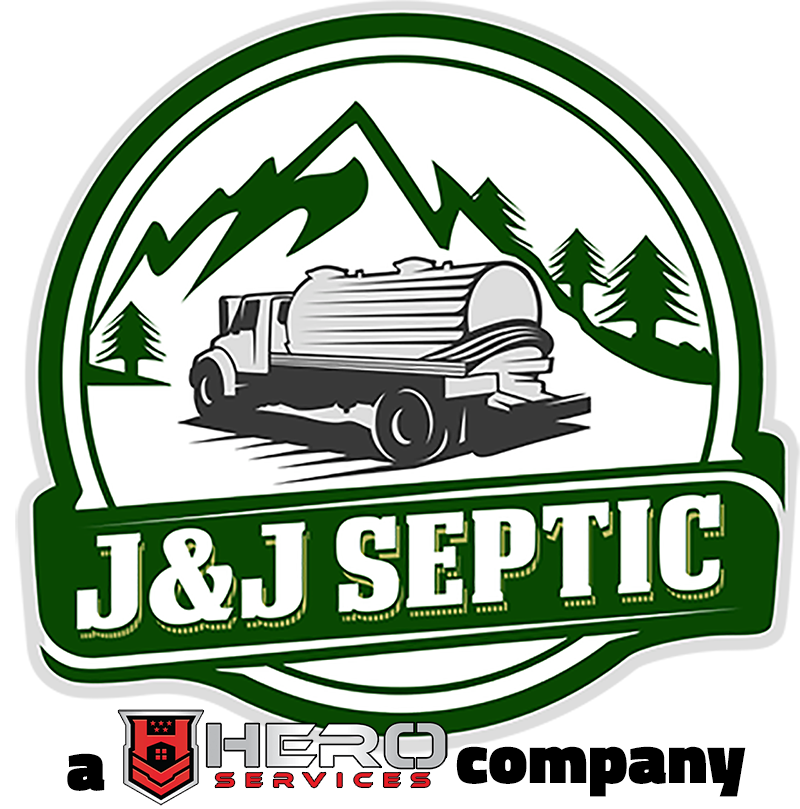 J&J Septic is a trusted company in Knoxville, TN. We have a team of trained experts and we only use quality tools and equipment to ensure an excellent job for our every client. We do not live any room for failure. With J&J Septic, you are assured that we don't only get the job done right, we do it over the top. You satisfaction is our priority.
$49 Off 1st Time Customers
It's All About Peace Of Mind
Financing
0% Interest
For 25 Months with Equal Payments
FREQUENTLY ASKED QUESTIONS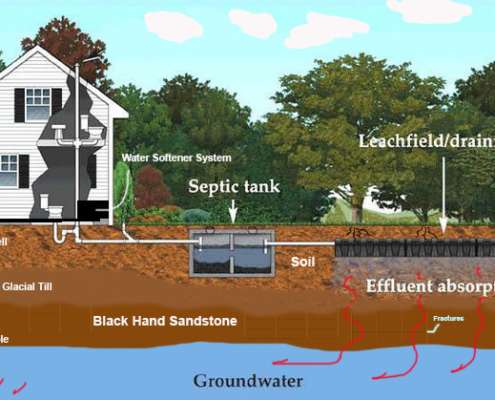 Is there financial help available for the repairs?
J&J Septic has several options available for financing to help you or others who need financial assistance for their failing septics.
Do you have all the equipment and tools on hand and on site?
Our trucks are pretty much a portable company that it has everything that the team needs to do the job properly.
Can you pull all the permits required beforehand?
J&J Septic is a fulle-licensed company. We are very much capable of getting all the permits needed and we also adhere to the standards for our every client.
Who do I call for septic tank inspection?
Make sure to call only the certirifed plumers and monitoring specialist. You can check out services through our website or call us.
How can I learn more about my septic system?
You can check out publication and brochures online. You can also give us a call for any of your queries and concerns about your septic system.
Robert Keith began his career in plumbing while serving in the United States Air Force, receiving his training at Sheppard Air Force Base. After 4 years as a plumber and pipefitter, he served 7 years as an instructor for the Air Force Civilian Service. Robert has experience in utilities, industrial, residential, construction, service, and repair. He has been trained and certified with items such as Uponor Pex, Tracpipe, propress, and megapress, and has received master plumbing licenses in three different states. In his 30+ years of experience, Robert has sought to transfer the military's values of discipline, honesty, and pride to his work. At Hero Services in Knoxville, TN, our mission is to apply those same values when serving our clients.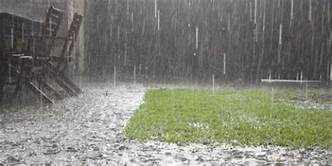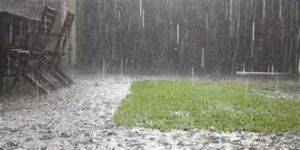 How does weather affect your septic system? It doesn't, does it? After all, your septic system lies buried, safe and secure from the ravages of
Read More »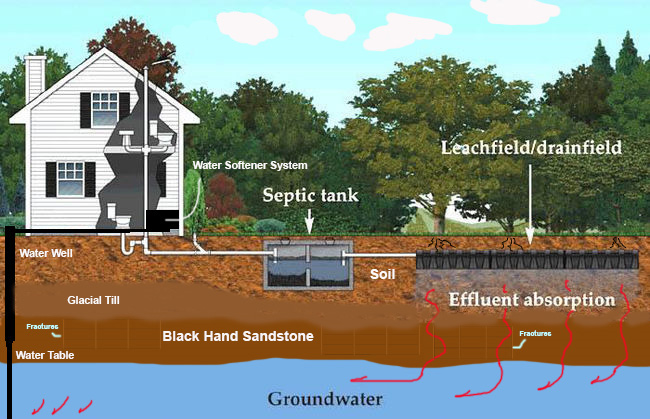 Are you thinking about septic system pros and cons? As a home or property owner, you probably want the best for your investments. One of
Read More »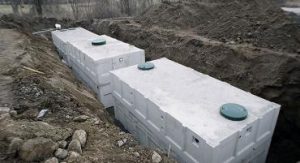 Septic systems are not a "one size fits all" type of system. Though one size tank might work for one household, that doesn't mean it
Read More »